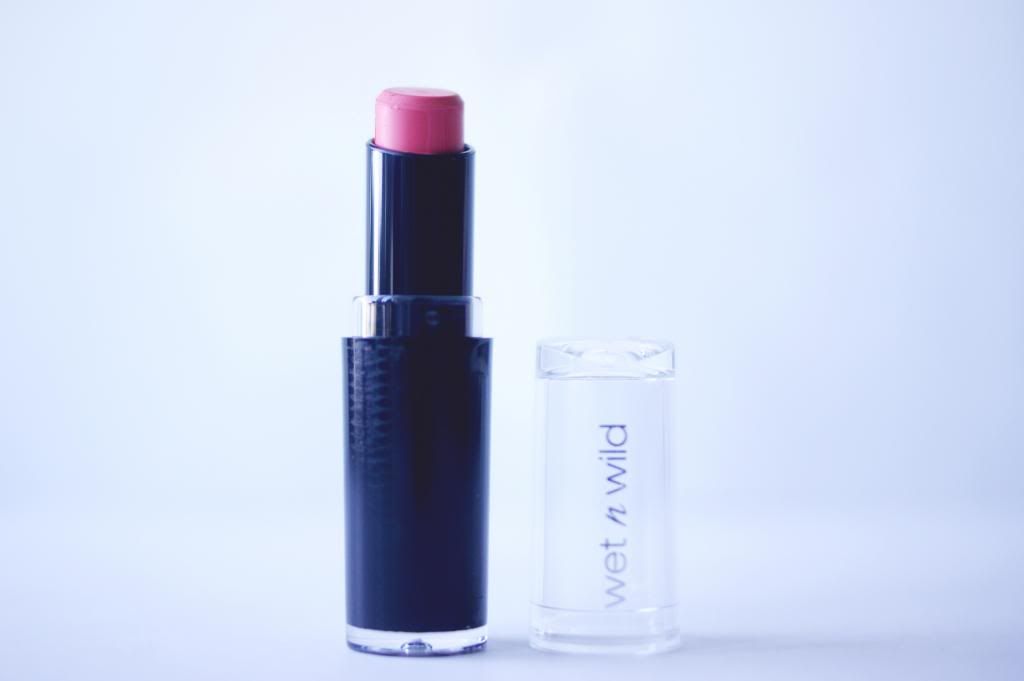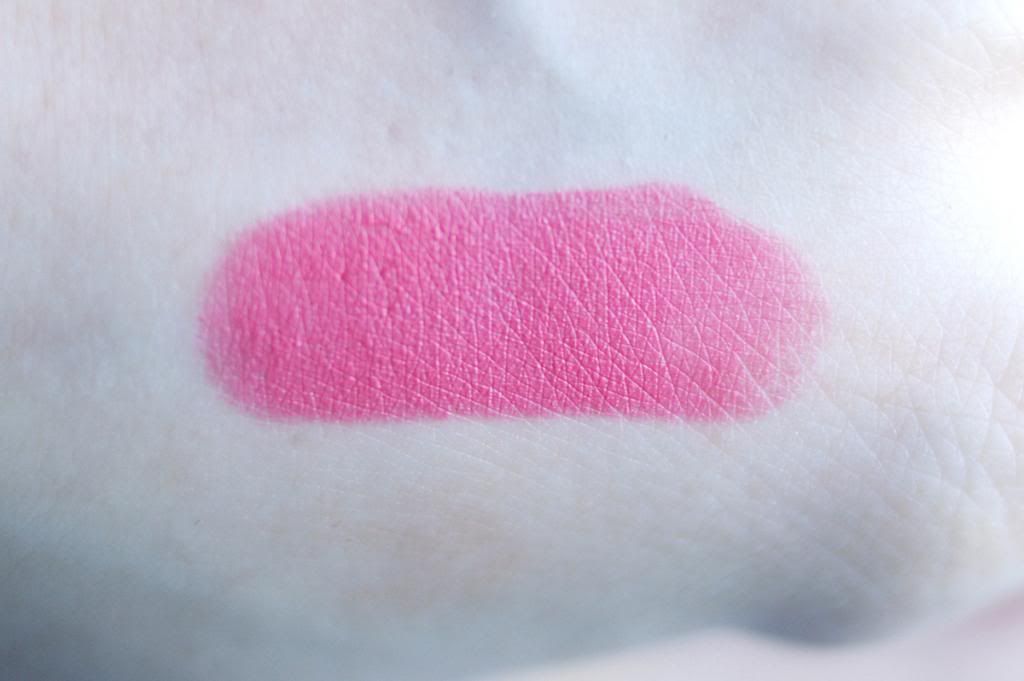 Last week when I was in Walmart I noticed that the Wet n Wild section had Megalast lipsticks! This was such a big deal for me. I had only seen these lipsticks in 1 or 2 random drugstores in my area before but never in a Walmart so I'm
so
glad their range is finally expanding here! Last February I ordered
a few of these lipsticks
online and loved them and have wanted to buy more since, so I had to pick one up when I saw them.
I bought the Wet n Wild Megalast Lipstick in Pinkerbell. This lipstick is said to be a perfect dupe for the MAC Viva Glam Nicki lipstick which I was really excited about! It's a bright yellow-toned pink with a matte finish. These lipsticks are quite drying when you apply them and can drag and cling onto dry patches, so it's very important to exfoliate your lips and apply a balm before applying the lipstick. If you exfoliate and wear a balm underneath they're great though! They apply completely opaque in one swipe and are so pigmented and beautiful you won't believe they only cost $2-$4! The lasting power of these lipsticks is impressive as well, typically only needing a slight touch-up after eating or drinking. I definitely plan on getting more of these lipsticks in the future!
Have you tried the Megalast lipsticks from Wet n Wild? What were your thoughts on them?
(Also, I updated my blog header yesterday to be a bit more spring-y! What do you think?)