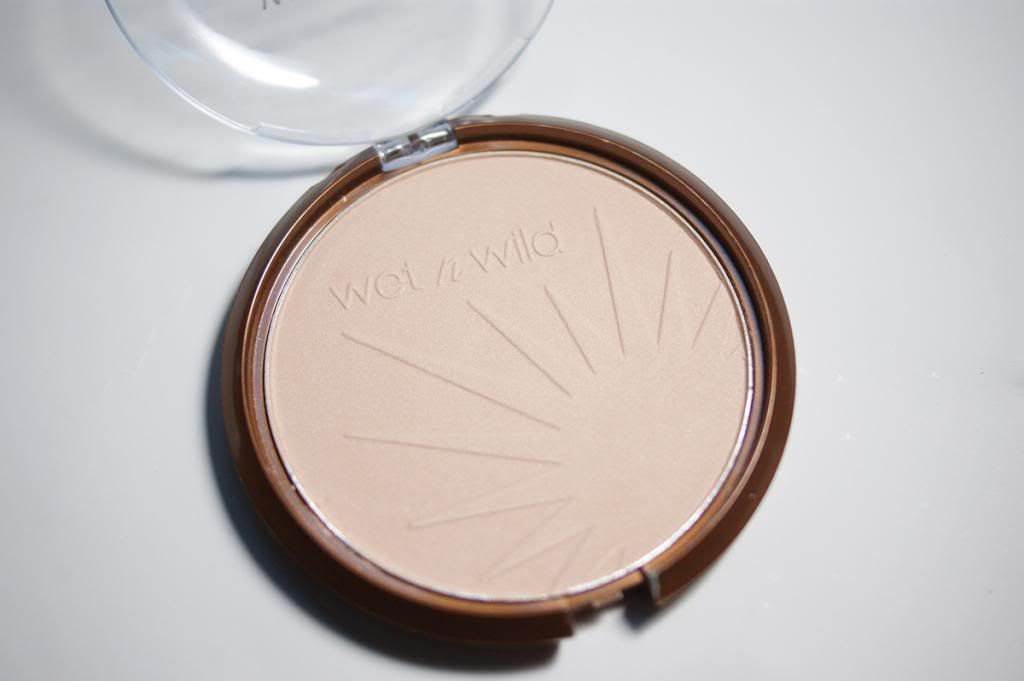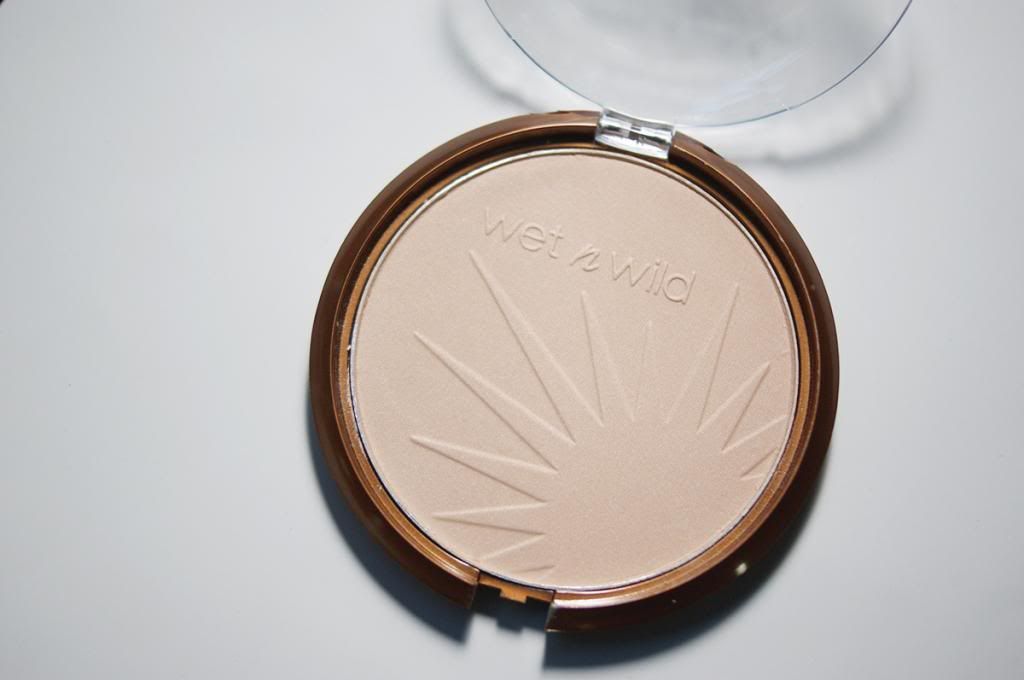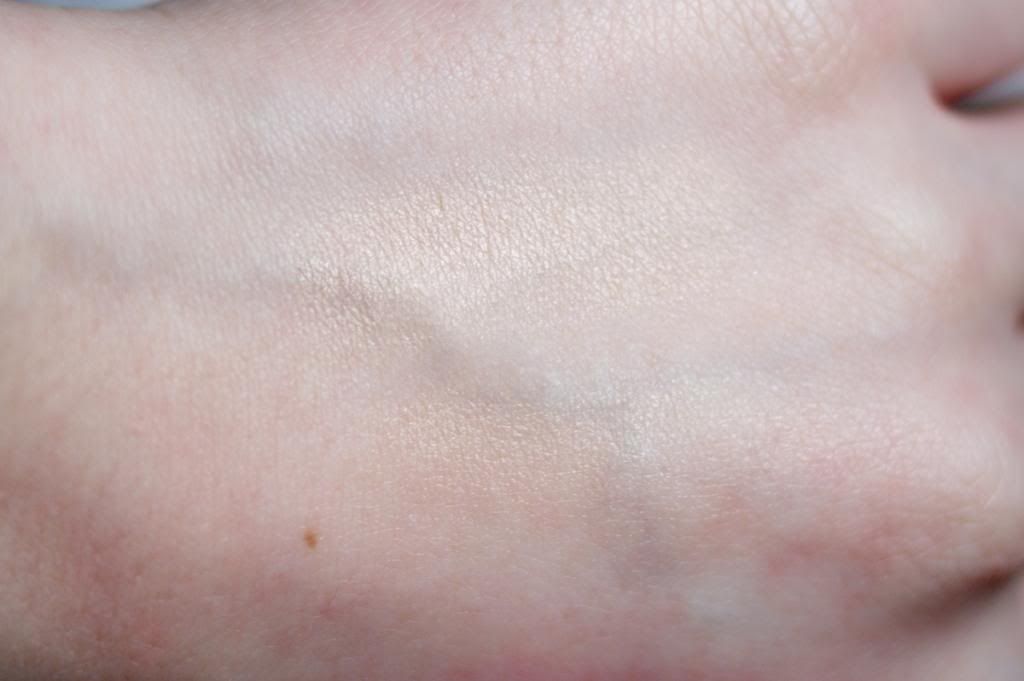 I recently picked up the Wet n Wild Color Icon Bronzer in Reserve Your Cabana after spotting it in my local Walmart. The Walmart stores in my area don't typically carry a wide range of Wet n Wild products so when I spotted this I had to pick it up! It is part of a line of bronzers, however this couldn't possibly give a bronzed look to anyone. I'm very fair and it it still light on me. I had heard and read reviews on this to be used as a highlighter though and I wanted to give it a try!
First off, the size of this is so big I don't think I'll ever run out. You get 13g of product (in comparison, MAC blushes have 6g of product), and for only a few bucks it's so, so worth it. The packaging is very cheap but Wet n Wild packaging often is, and it still does the trick.
This highlight gives skin a subtle champagney-golden glow. It's very smooth and finely-milled and doesn't have any visible glitter in it. In my swatch above you can see how subtle it is but it still does nicely highlight the skin. I apply this to the tops of my cheekbones, down my nose, and on my cupids bow to give my face soft highlights and it's really nice! Some highlighters are so harsh but with this one it's hard to over-do it so it's perfect for day-to-day wear.