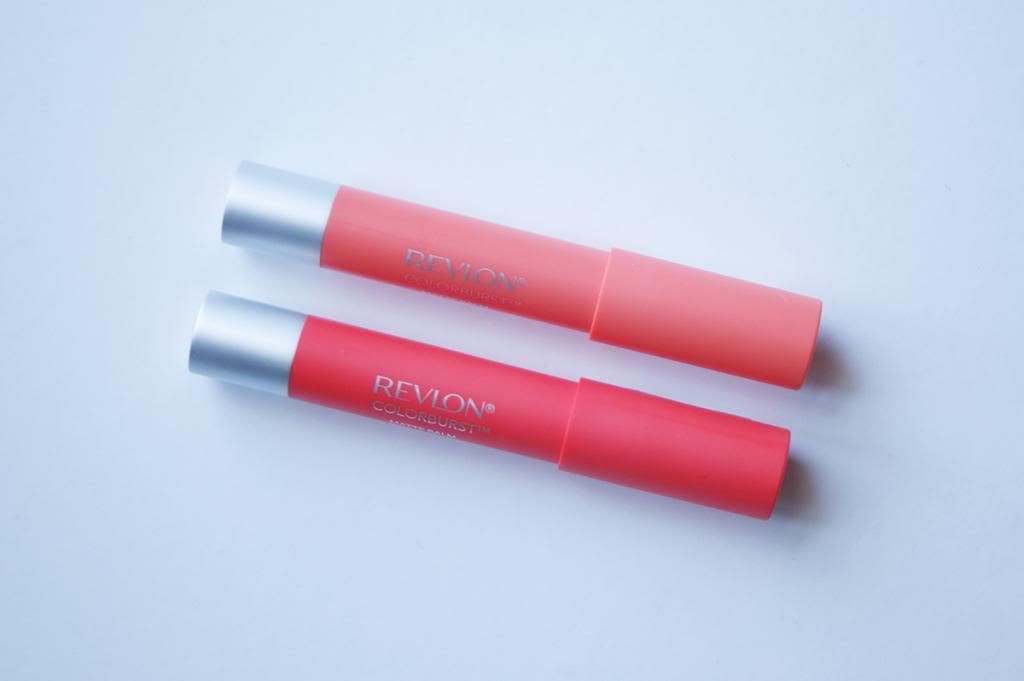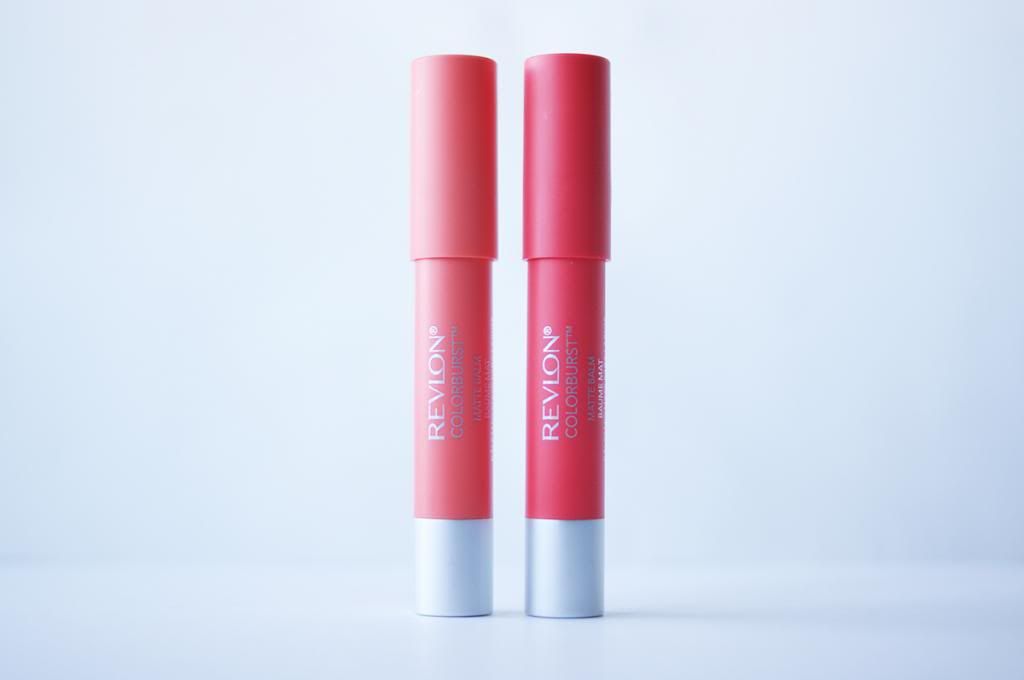 This week I picked up two Revlon ColorBurst Matte Balms in the shades Mischievous and Audacious. I already own one of these in Elusive and I love it. I wear it anywhere from 3-7 days a week, it's the perfect everyday pink colour! I love these matte balms. They're easy to apply, are beautifully pigmented, are comfortable, smell like fresh mint, and they don't dry out my lips. These aren't as long-wearing as a matte lipstick but they still last quite well on the lips, especially in brighter/deeper shades.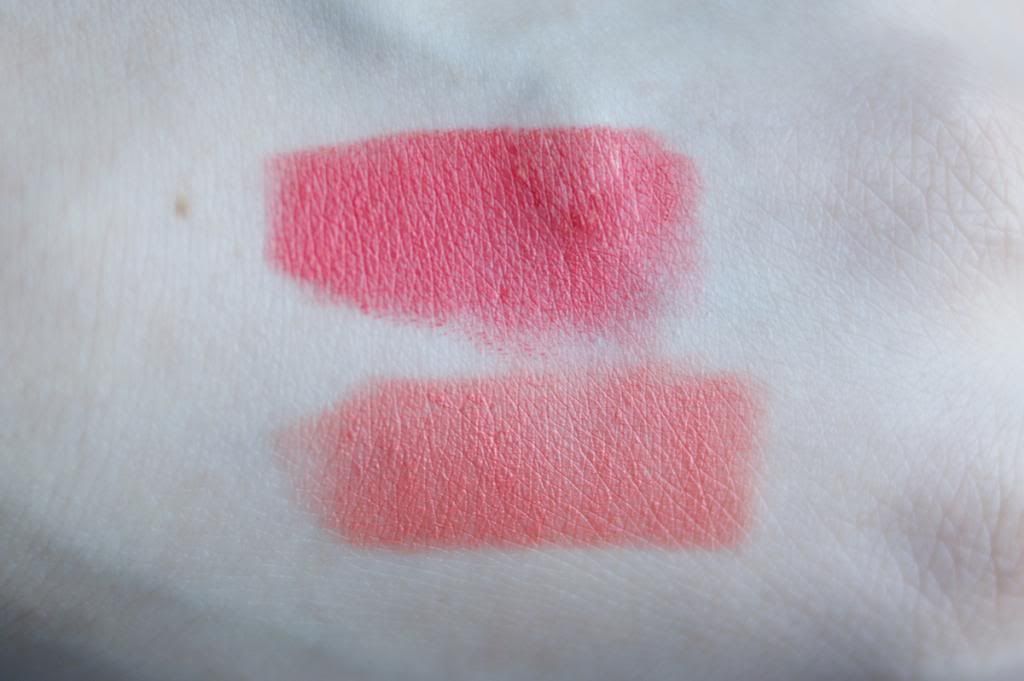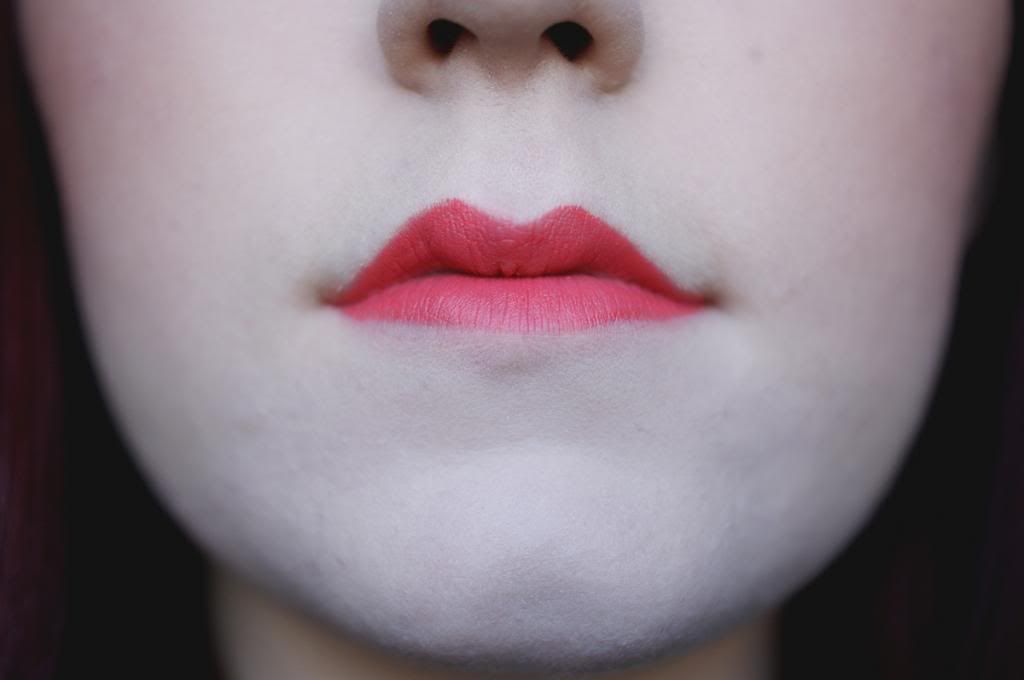 Audacious is a bright orangey-coral. It looks more orange in real life than in the photos here, but it does lean slightly pink/coral. I really wanted to try a bright orange lip for this spring/summer, and this one is perfect since I still get the orange look without going too orange for me. It applies evenly without patchiness.
Mischievous is a light peachy orange. This one applied slightly patchier than Audacious but with some work it applies smoothly. I got this shade to try a less intense orange lip. So far I can't decide on which one I prefer! They're both super pretty and I'm sure I'll get a ton of use out of them this spring and summer!
Do you own any of the Revlon Matte Balms? Which shades are your favourite?