Over the past few weeks I've gone a little crazy with buying nail polish. To be fair I did get a great deal on quite a few of these, plus there are all sorts of new spring collections out that are just too tempting! I should probably hold back on buying nail polish for the next little bit but we'll see how that goes. I tend to not have much self control when it comes to buying nail polish.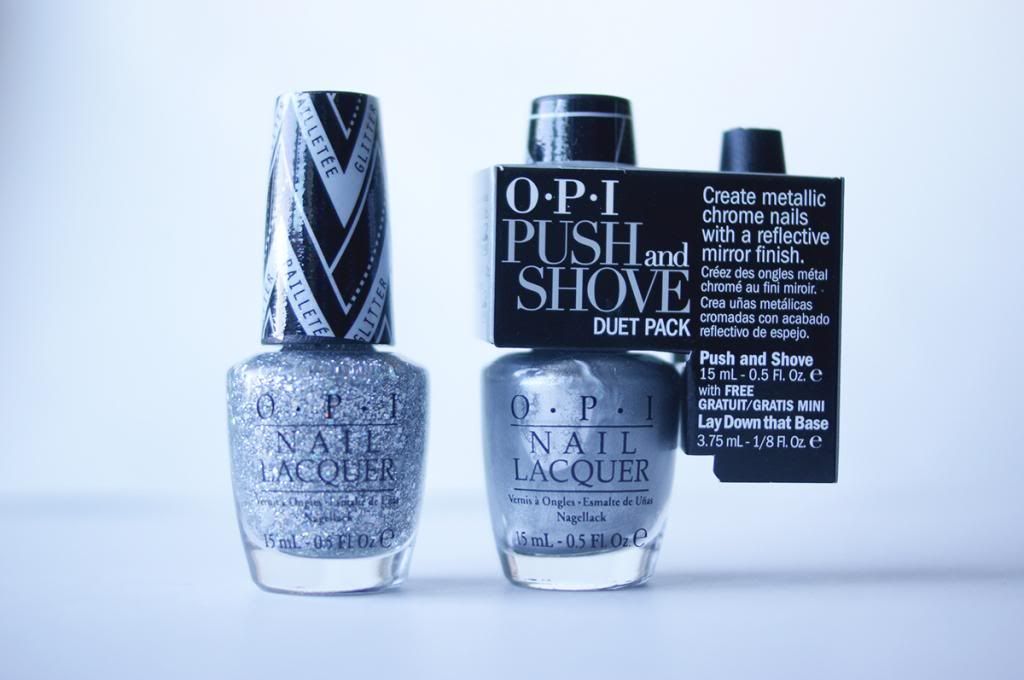 I got these two polishes from the Gwen Stefani for OPI collection from a couple months back. I already have two polishes from this collection (I Sing In Color and 4 In The Morning) but I found the collection at Sally's for 50% off! I couldn't pass up that deal so I got In True Stefani Fashion and Push and Shove. I have heard a lot of interesting things about Push and Shove so I really wanted to give it a try. And one can never have too many pretty silver glitters!
When the
OPI Brazil
collection came out I knew I wouldn't be able to control myself because the collection is so gorgeous! I ended up getting three to start in
Kiss Me I'm Brazilian
,
Toucan Do It If You Try
, and
I Just Can't Cope-acabana
. So far of the three I've only worn
Toucan Do It If You Try
and I loved it, so I can't wait to try the others!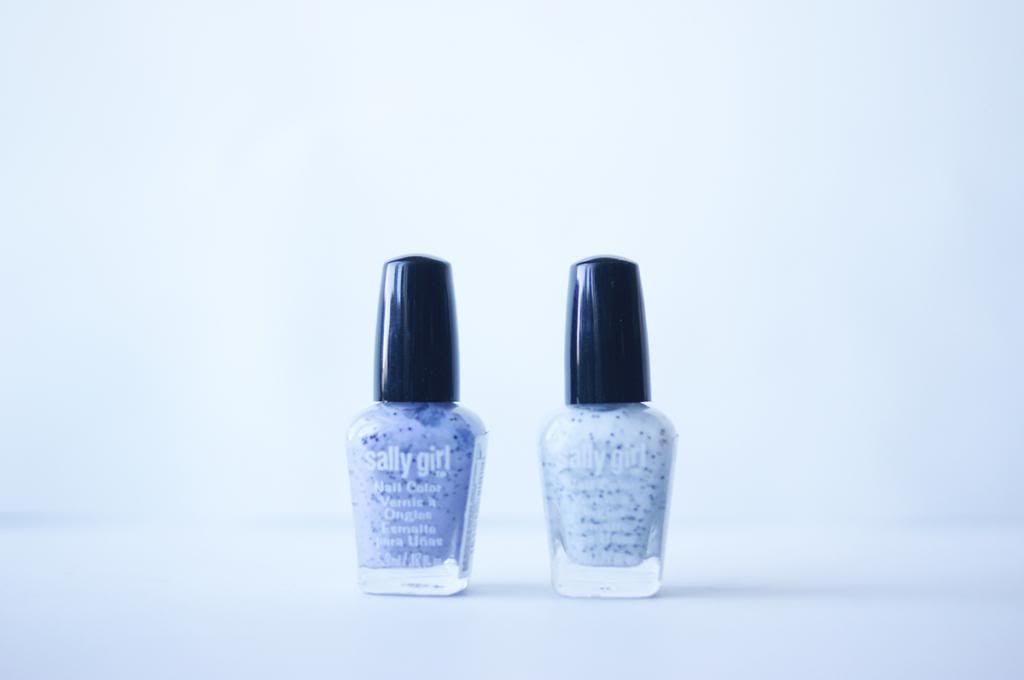 When I was last at Sally's I saw their new Sally Girl Ice Cream Shoppe collection on the front counter and I had to pick up a couple! I love that these are so small and only cost a little over a dollar each. It's so affordable if you just want to try out a colour! I got the speckled polishes in Grape Sherbert and Chocolate Chip!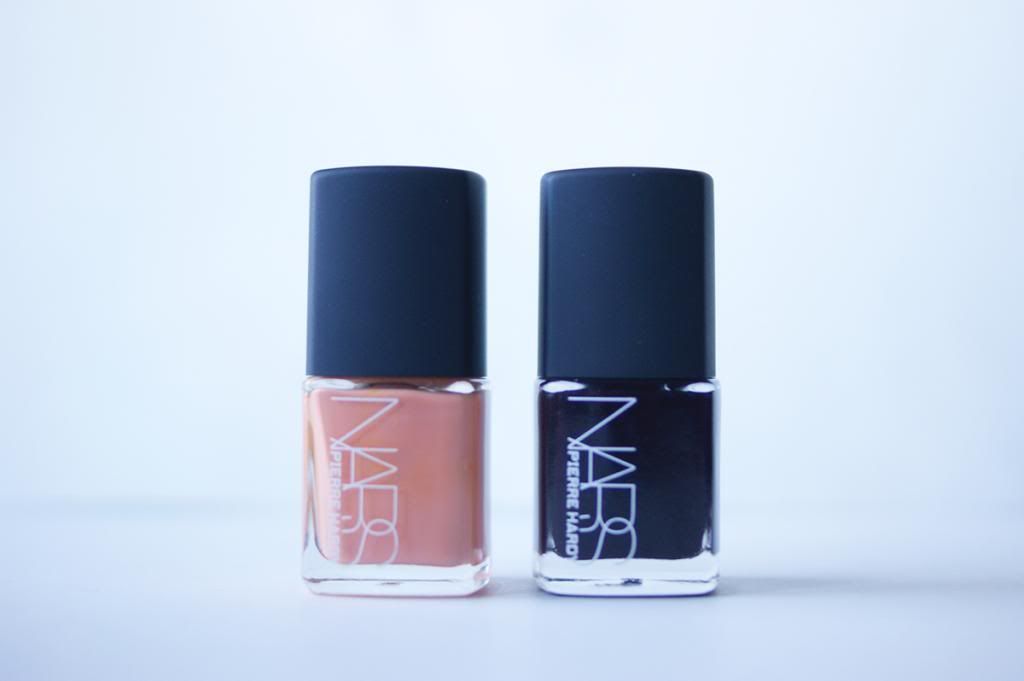 I found this NARS Pierre Hardy "Sharplines" Duo at Winners one day for only $16.99! I have never tried anything from NARS as it's usually a little out of my price range but I couldn't pass this up! It's a beautiful peach cream and a deep dark burgundy cream, two of my favourite shades of polish!
This polish is one I picked up on a whim while at Forever 21 one day. It's the Love & Beauty Nail Color in Light Blue. I didn't really have a polish this shade yet and I've never been disappointed with Forever 21's nail polishes!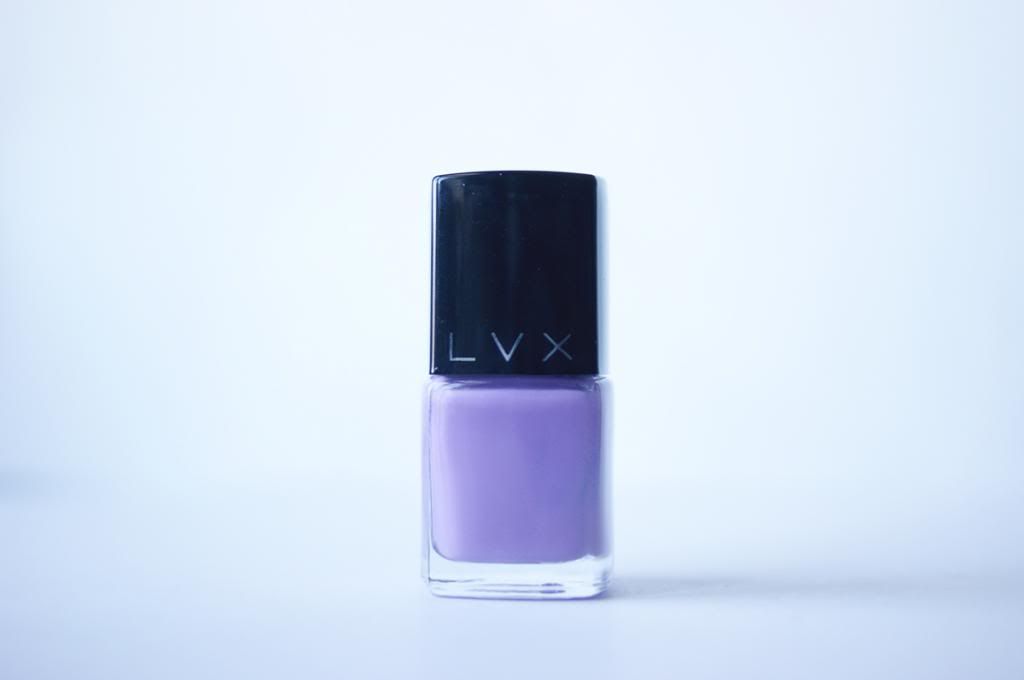 LVX is a brand of nail polish I've been wanting to try for a while but a) they're not widely available (or even sold in stores in Canada typically) and b) they're kind of pricey. So I was absolutely thrilled when I came across some LVX polishes in Winners for only $6.99 too! This is Azalea from the LVX Spring 2013 collection. I can't wait to try this polish!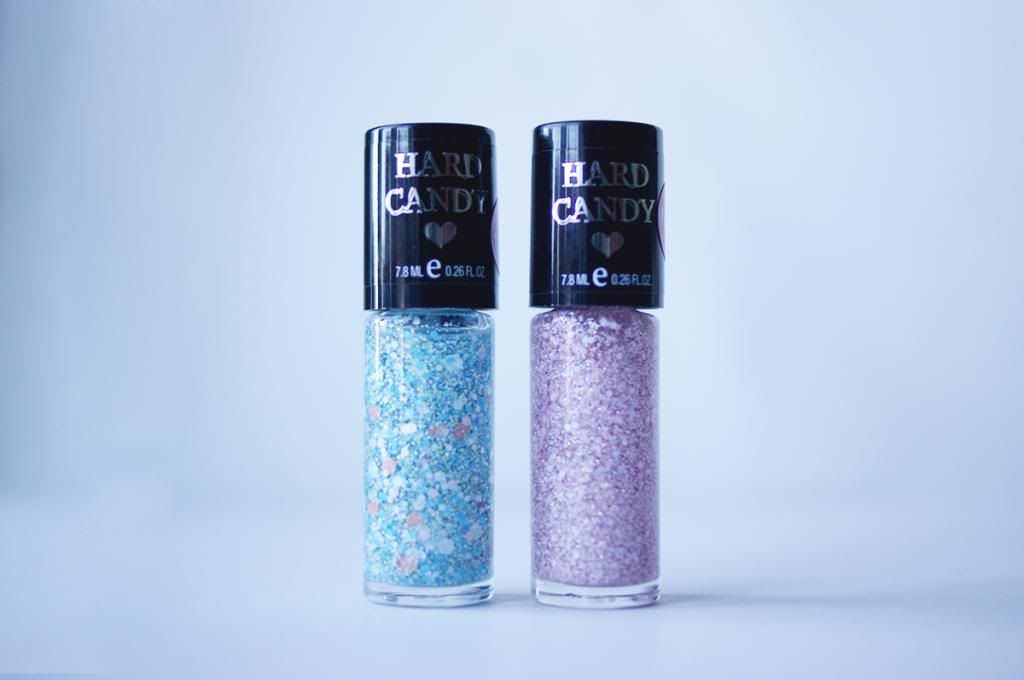 Last, and my most recent purchases, are these polishes from Hard Candy. Hard Candy have recently released some new polishes in their range and I had to get a couple since they were so unique looking! I got
King of Pop
from the
Hard Candy Pop Art
collection as well as
Fairy Ball
from the
Hard Candy Crystal Confetti
collection. I've already worn
King of Pop
and I love the look of it! These polishes are so unique and pretty and the prices of Hard Candy's polishes is great too!
So those are all of the nail polishes I've bought in the past few weeks. All of those, plus my
March Julep Maven box
that came in, should give me more than enough polishes to last me through the spring. Hopefully I'll have more self control in the next month or two but sometimes I come across deals that I just can't pass up!
Have you tried any polishes I've purchased recently? Any you see you might want to try?