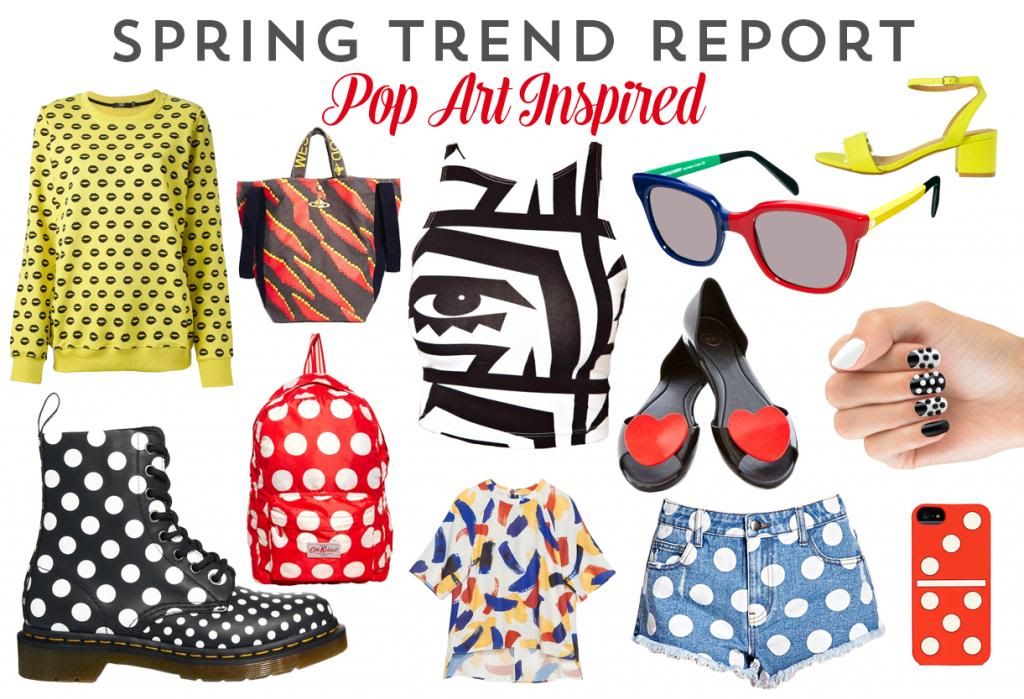 Time for my second Trend Report! A big trend that's been seen a lot on the runways and in stores lately is pop art inspired fashion. Whether it's bold patterns, bright colours, or pop art prints, it's everywhere. This is definitely not a trend for the more conservative girl, but I think that you can really make an outfit more exciting with a "pop" of an accessory or one item! Don't be afraid to mix prints and colours with this trend either, but to balance an outfit be sure in include some solid colours or neutrals.
Shop items above (L to R, top to bottom): 1 / 2 / 3 / 4 / 5 / 6 / 7 / 8 / 9 / 10 / 11 / 12
Above are a couple of pieces I have that go with this pop art trend. I have a bold pineapple printed crop top from H&M (last summer) with a bright yellow and green print. I also have this polka dot top I found at a thrift store! I don't have too many items in this trend but I would love to pick up some more!
Is this a trend you think you'll be wearing this spring? What pieces above are your favourites?