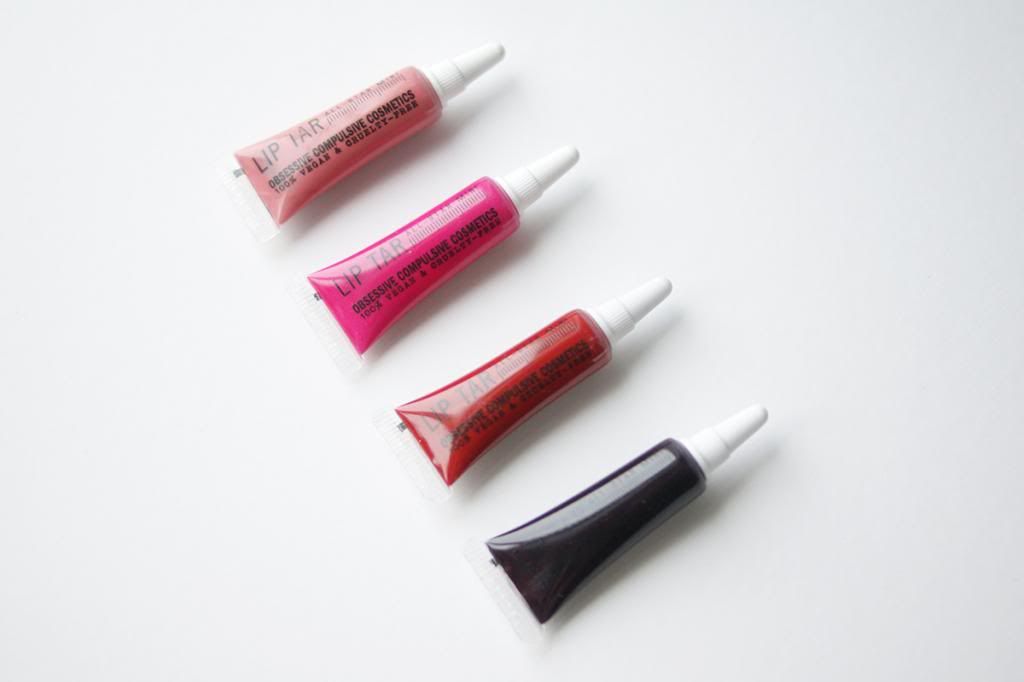 Over the holidays I purchased this kit of 4 mini Lip Tars that Obsessive Compulsive Cosmetics released. I was so excited about this set when it was released because I had been dying to try OCC Lip Tars but could never decide on one colour to buy, so this kit allowed me to try out 4 of their most popular shades for just $3 more than 1 full-size Lip Tar would've cost me! For only $25, this kit included 4 mini lip tars (0.08oz/ea.) in the shades Memento, Anime, NSFW, and Black Dahlia, and it also included a mini lip brush. A full-size Lip Tar contains 0.33oz and is $22, so I think this kit is a fantastic value. I don't mind that each lip tar doesn't contain much product though since you need so little for each application, I'm sure these will all last me a while! And if I do run out of any of these then I can just purchase a full-size one since these are all permanent shades!
This set was my first experience with Lip Tars (or any products from OCC), but I can see why everyone raves about these! You need the tiniest amount of product to cover your lips in full, intense, opaque colour, and the colour lasts all day! They dry to a pretty matte finish and seriously stay on your lips all day long. The lip tars also have a slight minty scent, but it doesn't make my lips tingle or bother me at all as some minty lip products tend to. Another great thing about these is that since these are a liquid product, it's easy to mix and combine colours to create your own unique shades! I like mixing Memento with a little bit of Anime to make it more pink, or mixing a little bit of Black Dahlia into NSFW for a slightly deeper red! The brush that was included in the set is nice and dense and does a great job of applying the lip tars too!
Unfortunately this was a Limited Edition holiday release so it'd be pretty difficult to find this set now, but the good thing is that all of the shades are permanent so if you see one you'd want to try you can still get it! Now, onto the swatches!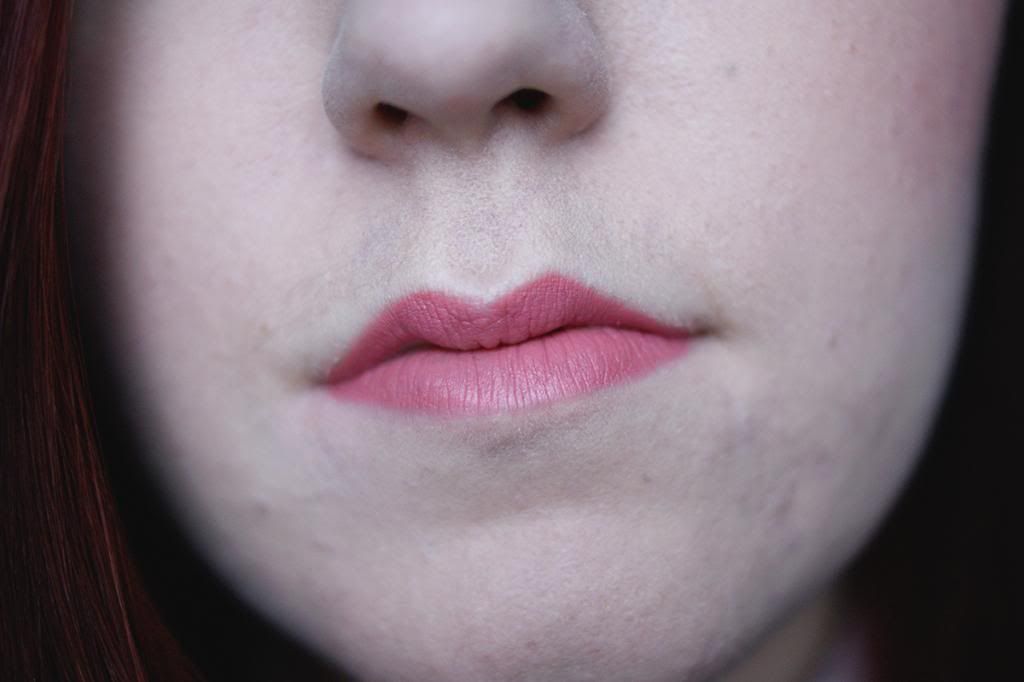 Memento // Memento is described as a midtone pink plum. It is a gorgeous, very wearable shade. Of the 4, this is the one I've used the most so far. I absolutely love this colour for day-to-day wear!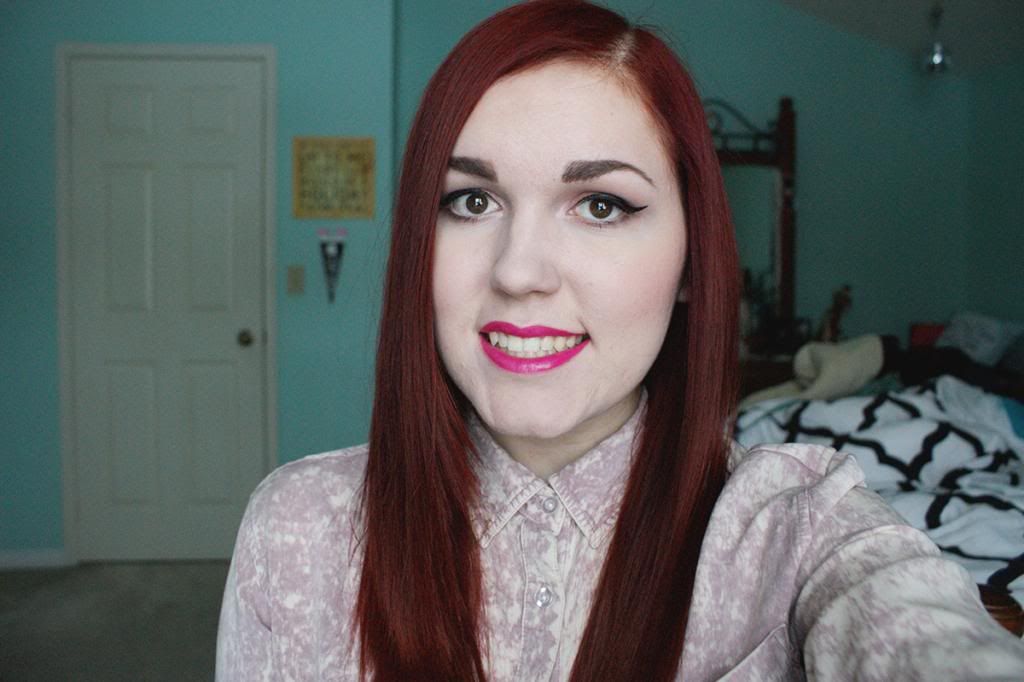 Anime // Anime is described as a "seriously neon fuschia" and I'd say that was pretty accurate. This is a really in-your-face bright pink, but I think it's so pretty! I haven't worn this one on its own yet, but I feel like this will be a great shade for spring and summer when I want something a little more daring!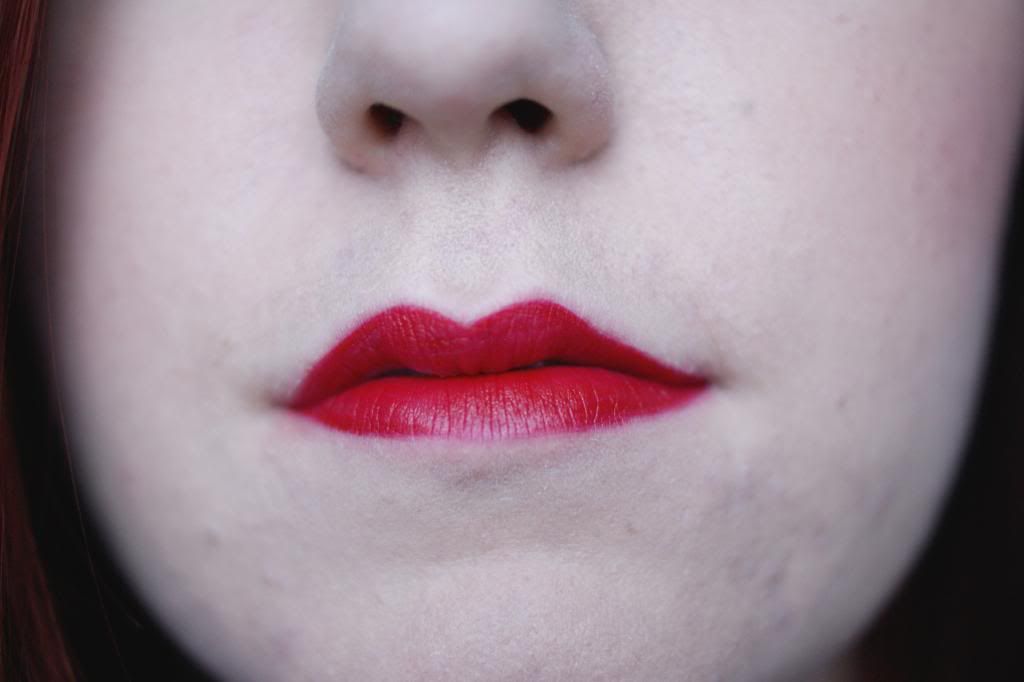 NSFW // If you're looking for a perfect red, NSFW is it. This is described to be a true, balanced red, and that it certainly is! It doesn't lean too blue-toned or orangey, it's right down the middle. I feel like this red would suit literally anyone, it's gorgeous!
Black Dahlia // Black Dahlia is described as a "blackest, blackened red". I wouldn't say it's the blackest but it is a really pretty deep red. This colour is much more intimidating in the tube, but applied on the lips it's a gorgeous deep red that almost leans a little bit berry-toned. This one was the hardest to work with of the 4, as it applied a little streaky at first, but it eventually did even out.
Have you ever tried OCC Lip Tars? What are your thoughts on these colours?