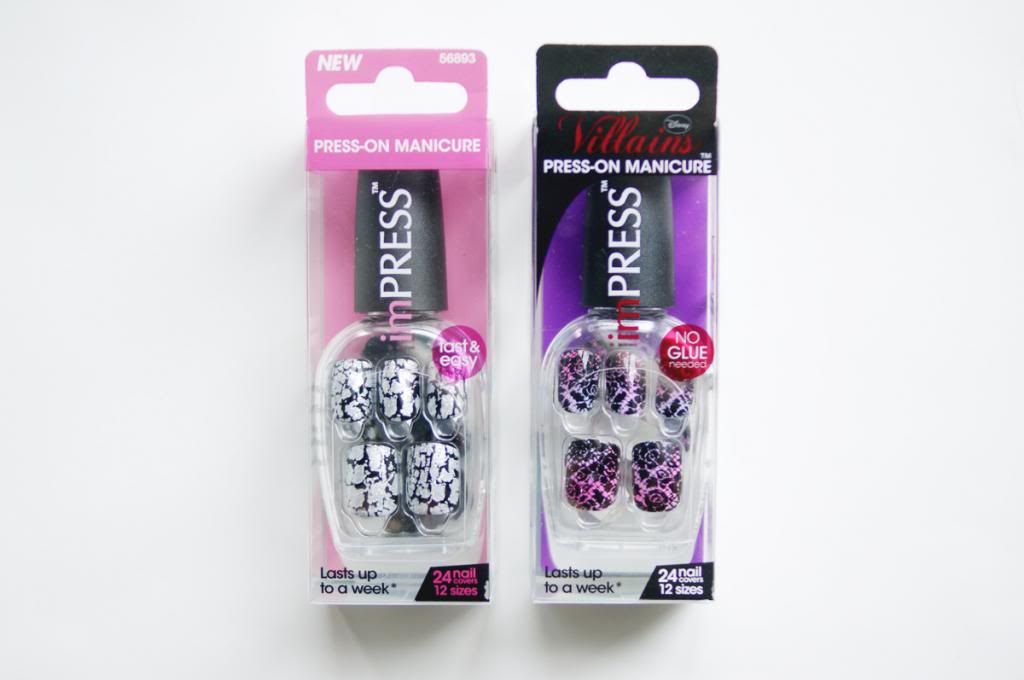 About 3 weeks ago I received a box from Influenster with these two imPRESS Press-On Manicures from Broadway Nails to review. Now that I've worn and tested these nails I thought I'd share my thoughts with you!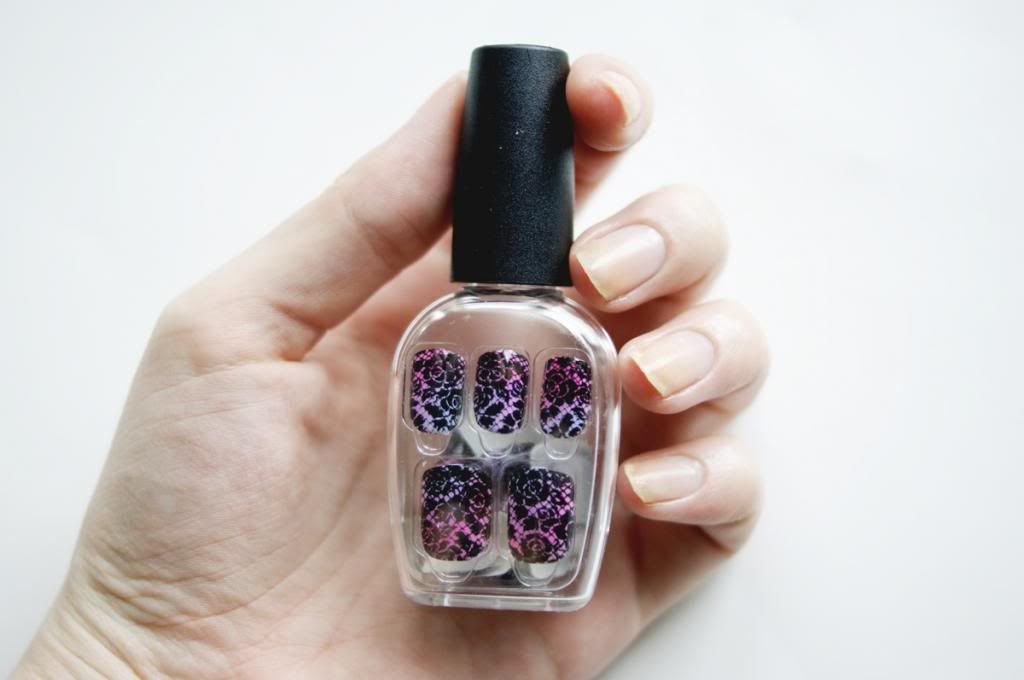 The nails come in little bottles like this which look like nail polish bottles, which I thought was a cute detail. The lids pop off and the bottle part pops open like a clamshell to get the nails out.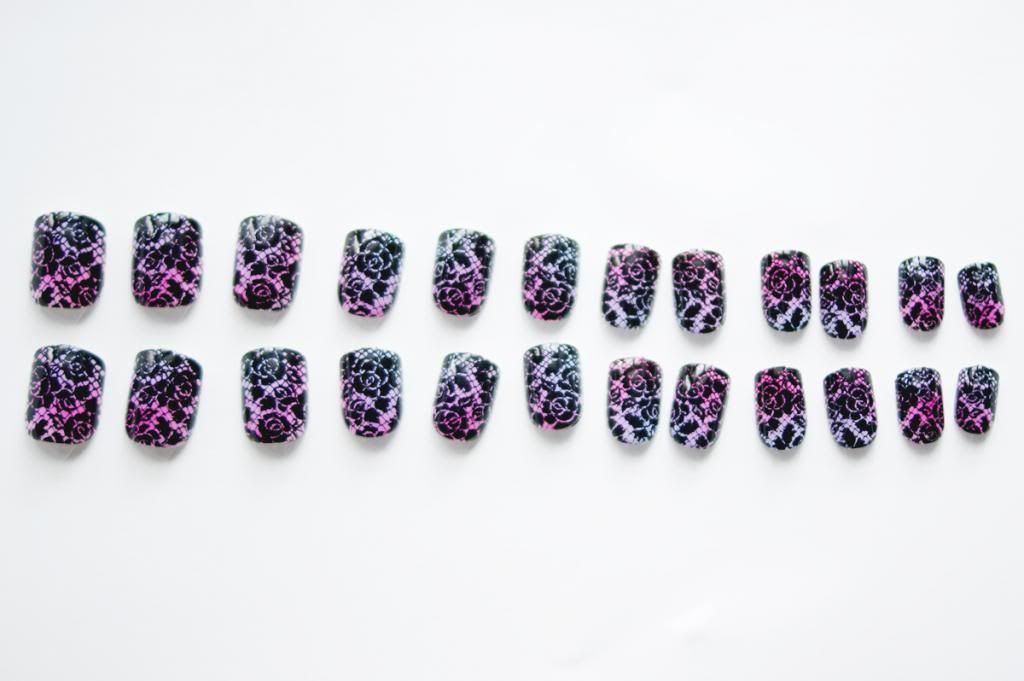 In each kit you're provided with 12 different sizes of nails, each with a matching nail. I thought this was nice since it provides a lot of variety to make sure you find whichever 5 sizes fit your nails the best.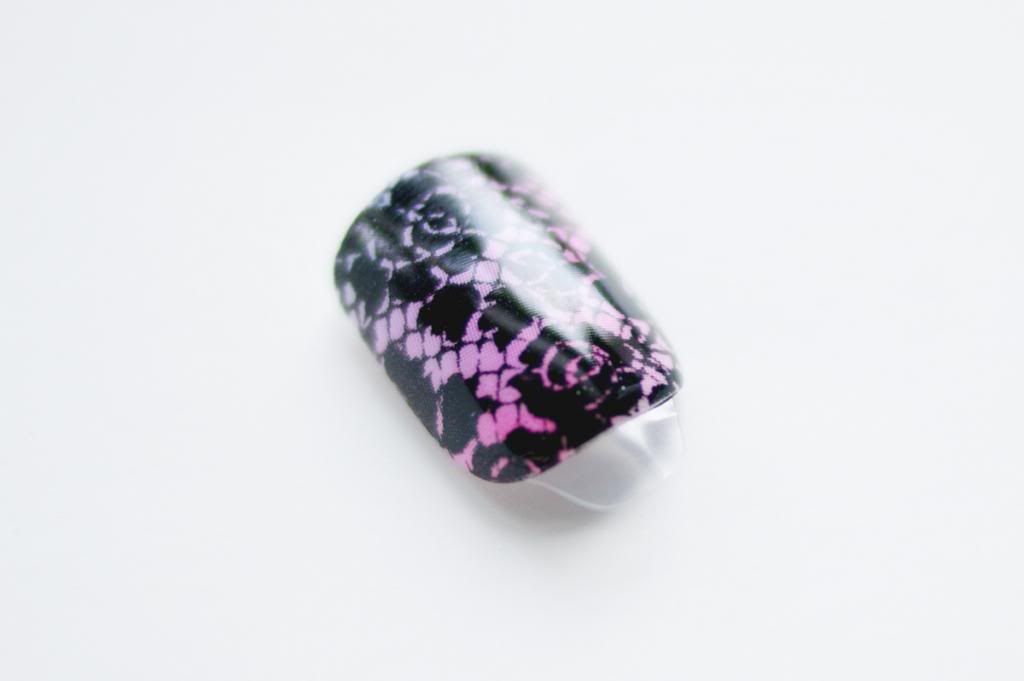 Each nail has a clear plastic backing with a tab you peel off before application. The kit also came with a wipe to wipe each nail with before application to help make sure you have a clean base before applying.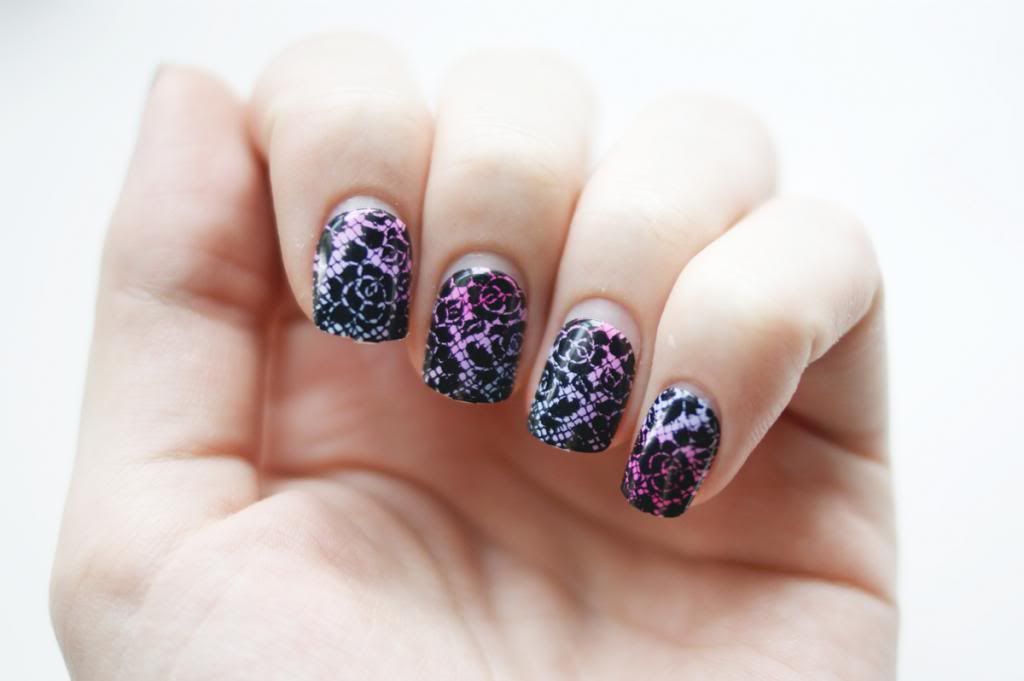 There was no glue or any fuss with applying these. I just simply peeled off the backing of each nail one at a time and applied it to my nails. Since my nailbeds are quite long I started with applying each nail from the tip of my nail downwards (rather than lining the nails up with my cuticles).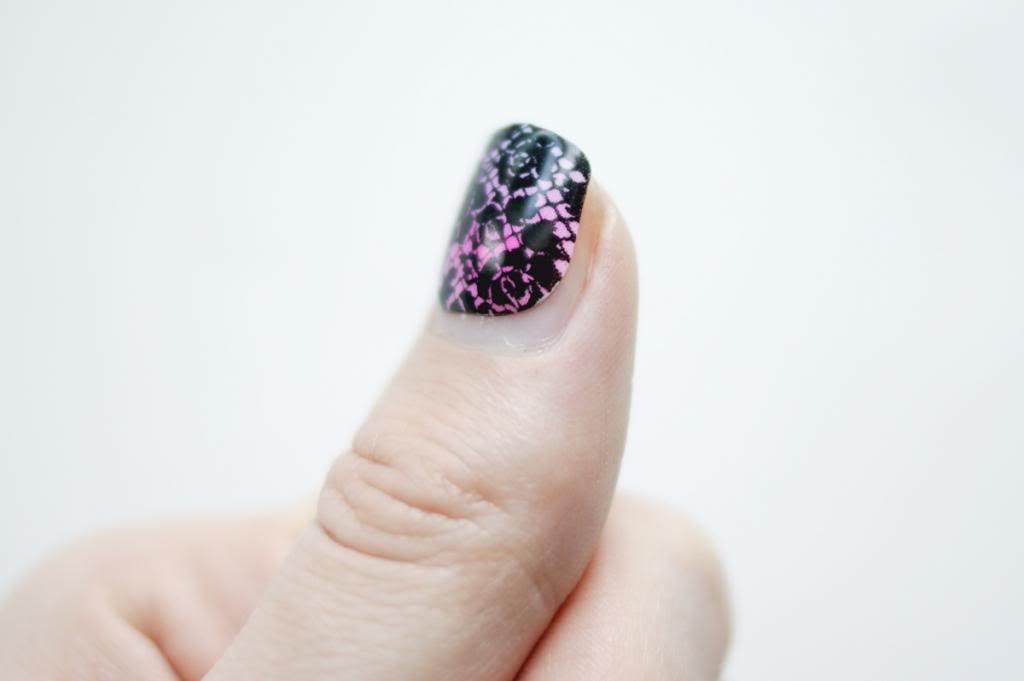 One of my main issues with these nails is that they aren't really suited well for ladies with larger nail beds like myself. I found especially on my thumb the nail looked way too small and kind of silly. On my fingers it was fine but I didn't like how much of my nail showed under the press-on nail still.
**AFTER 6 DAYS**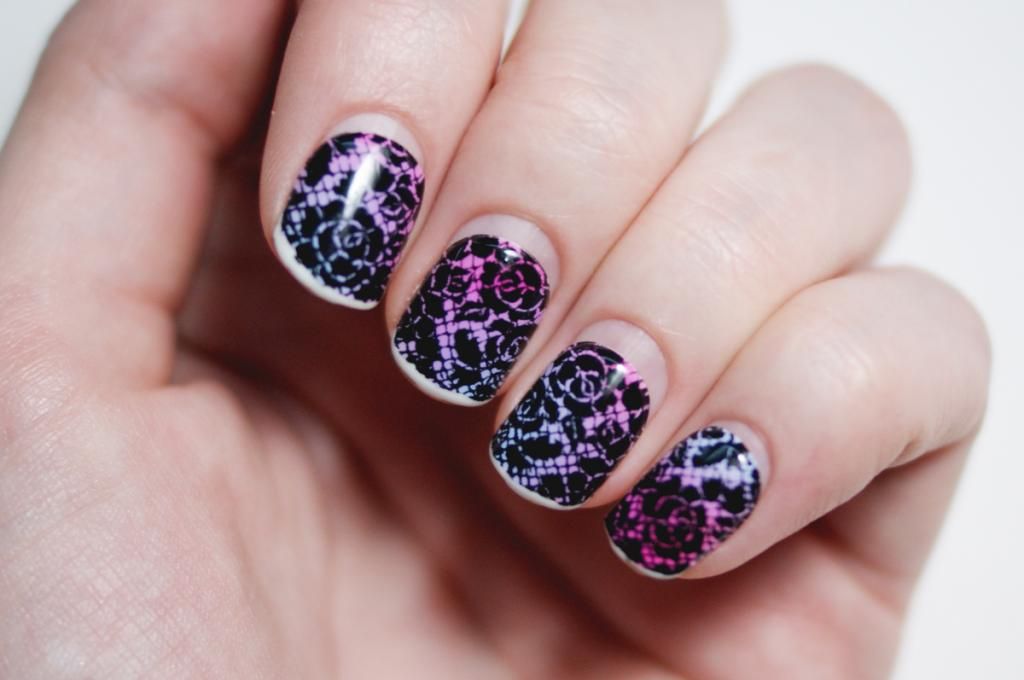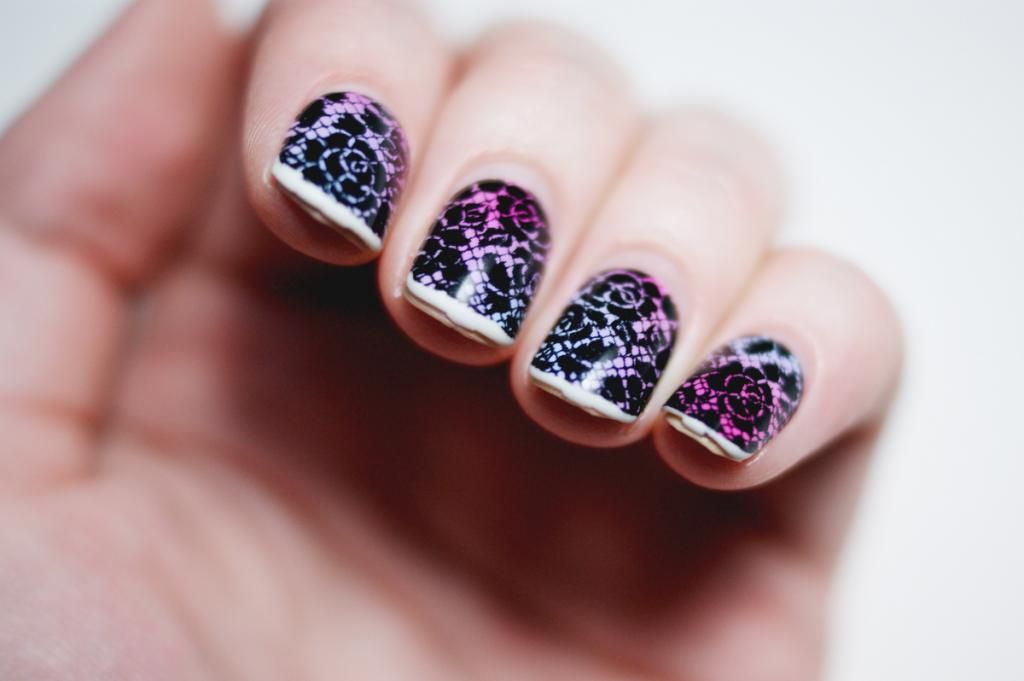 On the packaging, these manicures claim to last up to a week. I actually got a full 7 days of wear out of them and they probably could've stayed on another day or two but they weren't looking too great after a week so I removed them. I figured they lived up to their claim and that was good! After 5-6 days though the nails did start looking not so nice. After a few days the tips of the nails started to wear off leaving white tips on my press-on nails. Also as you can see in the photo below the tips of my nails were very close to the tips of the press-on nails and it wasn't looking very good.
Removal of the nails was just as easy as application. I just simply used tweezers to peel each nail off. It did leave some sticky residue behind but I just gave my nails a good clean and buff and they were fine.
MY OVERALL THOUGHTS
PROS:
- Easy and fast to apply
- Stayed on for a full week
- Nice range of designs
- Decent size range of press-on nails
- Comfortable
CONS:
- Some nails were too small for me
- Tips of nail designs wore away after a few days
- Tugged on my hair
Overall, I was impressed by these nails. They were pretty comfortable, although I had to be careful when running my hands through my hair because my hair would get caught in and behind the edges of the nails and would pull on it. I found I did have to be aware of what I was doing with my hands that week as to not harm the nails. I did like that they lasted a full week on me as they claimed, and they were really easy to apply.
I don't know if I would wear these again. I don't think I'd use them on an everyday basis like I did when I tested them. These would be absolutely fantastic if you had to go somewhere and needed your nails done and dry within 3-5 minutes though, because these were so quick and easy to apply! Or if you want to have a fun design on your nails for a few days but aren't the strongest at nail art, this is a simple and inexpensive way to try some really fun designs!
Have you tried press-on nails before? What were your thoughts?
Disclosure: I received these products complimentary from Influenster for testing purposes.