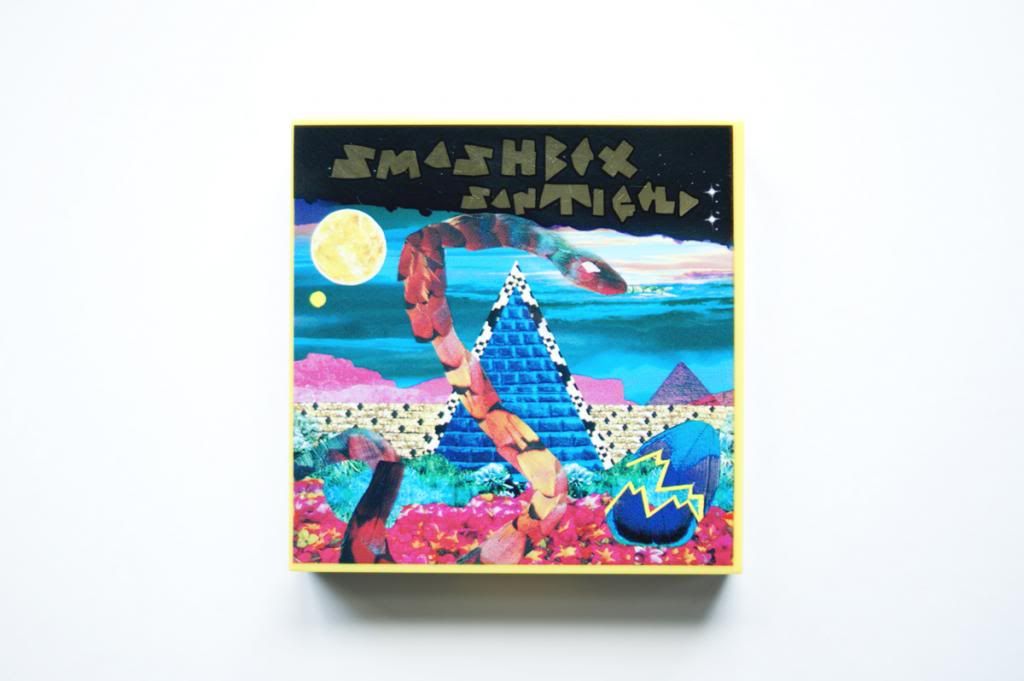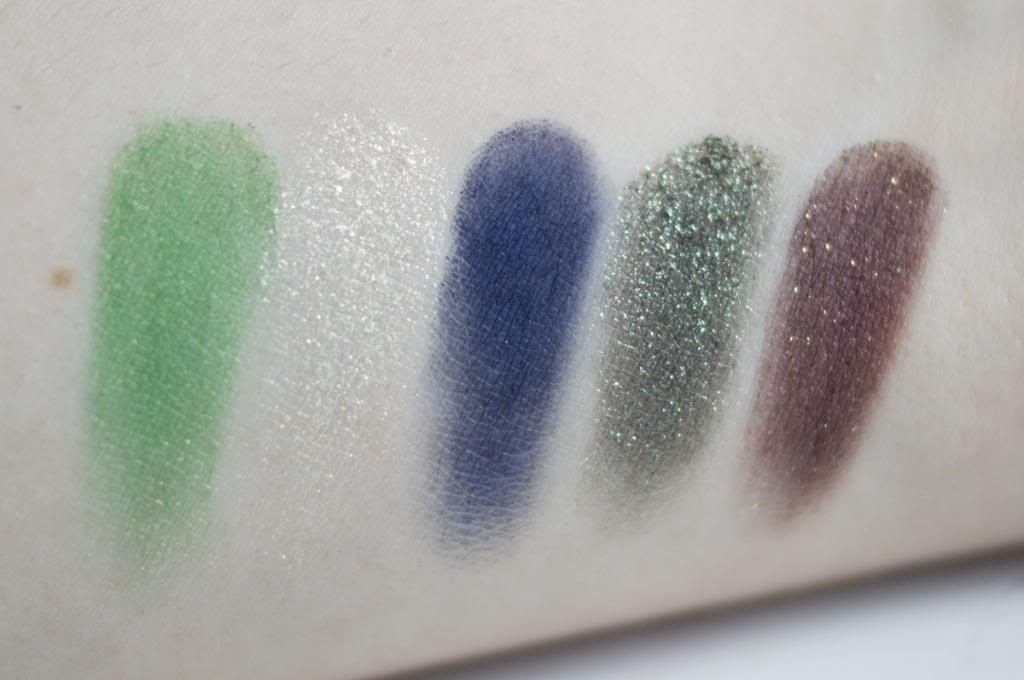 Last month when I finished my internship at FLARE Magazine they gave me a little parting gift of some beauty products, and this was one of the items included! This is the
Earth As We Know It Eye Shadow Collage
from the
Smashbox x Santigold The Santigolden Age Collection
for summer 2014. It features 5 wet-dry eye shadows in the shape of a snake head, complete with embossed scales. I'm so in love with the packaging and presentation of this palette I almost didn't want to dive in it to swatch! But, I am thrilled I did because not only is the packaging stunning, the 5 eye shadows all swatched beautifully (swatched dry with no primer above)!
I'm typically a neutral eye shadow girl, but I am so excited to play with the colours in this palette! They're all very pigmented and have a range of textures. The shades included are a shimmery kelly green with fine gold shimmer, a sparkling ivory, a matte navy blue, a sparkling deep forest green with gold and green glitter, and a deep matte plum-brown with gold and rose gold glitter. These shadows are all so unique and different from anything else in my collection so I'm really pleased with them! If you're looking for some unique eyeshadows with beautiful packaging and pigmentation I would definitely suggest checking this palette out!

Below is a look I created with the palette using the kelly green, the sparkling ivory, and the matte navy blue! I also used Stila Stay All Day Waterproof Liquid Eyeliner in Intense Black, and put Rimmel Scandal Eyes Eyeliner in Bright Blue on the waterline! I applied the shadows dry over Too Faced Shadow Insurance.