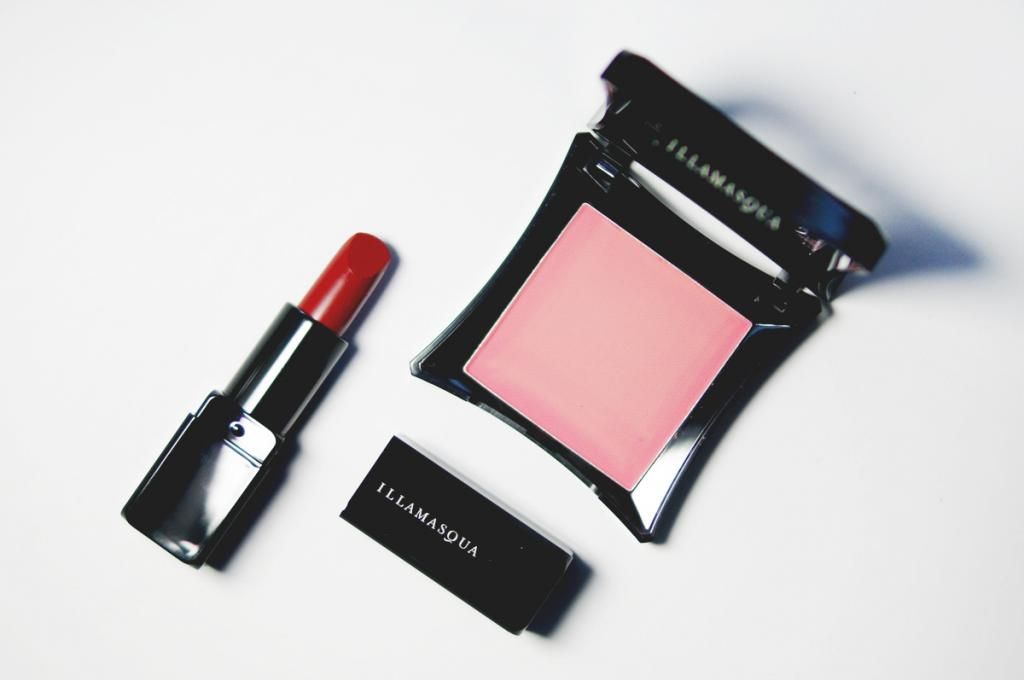 A couple of weeks ago I was browsing
The Bay
's website and found that all of their Illamasqua products were on sale (they're marked down even further now!) so I decided to make a purchase and buy my first Illamasqua products! I've heard so many great things about this brand over the years and have always wanted to buy some items from their range, so I'm so glad I finally did!
I ended up buying the lipstick in Box - a classic slightly deepened matte red named after Illamasqua Creative Director, Alex Box - and the powder blush in Hussy - a bright, matte, peachy pink. Both of these products have incredible pigmentation and are just beautiful products from the packaging to the formulas. The lipstick is quite dry, but I'm fine with dry mattes as long as I exfoliate my lips and apply a balm beforehand!
What are some of your favourite products from Illamasqua? Anything else I should pick up while the items are on sale?