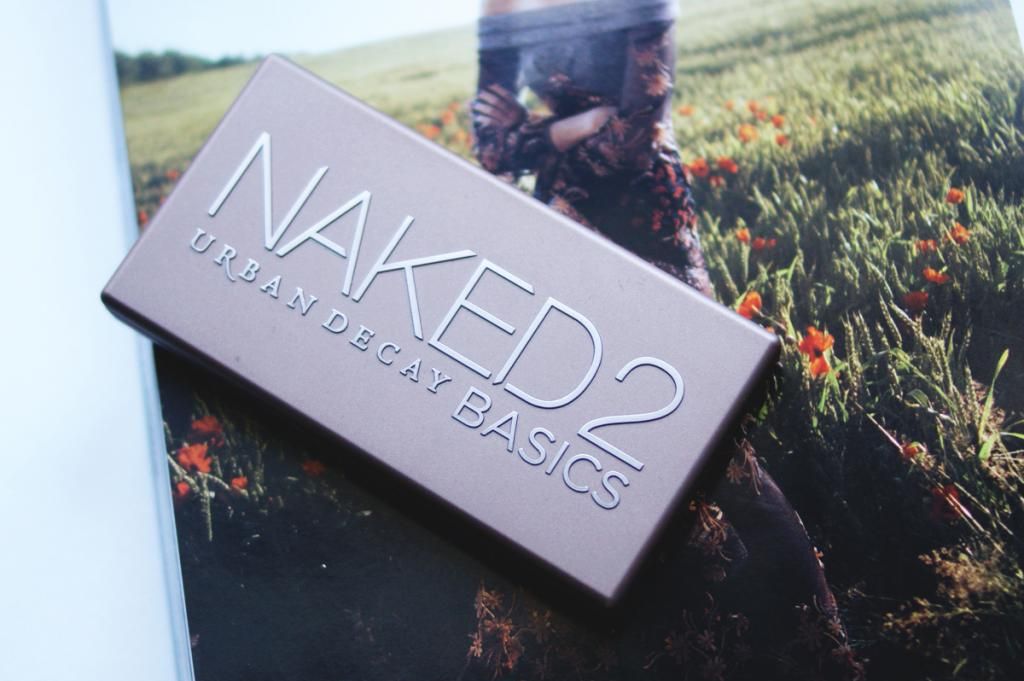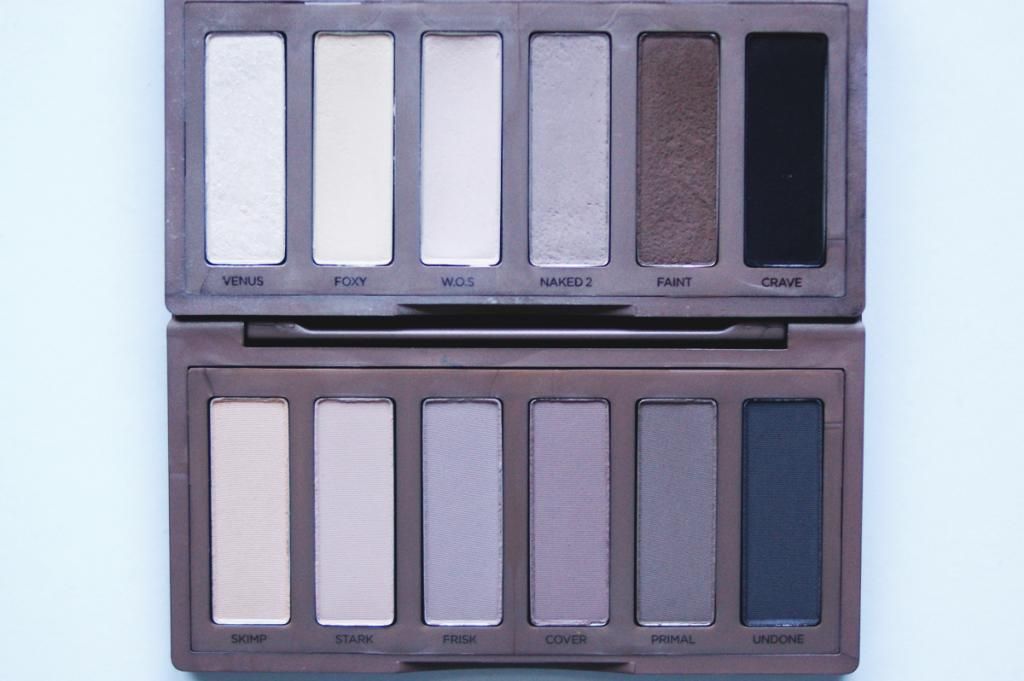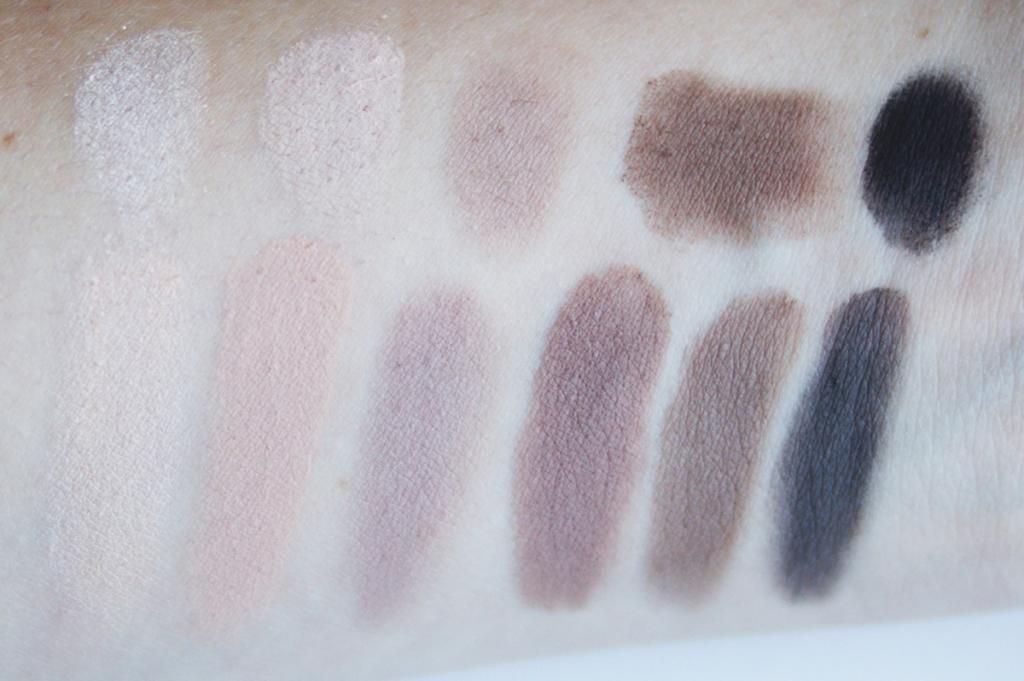 A couple of weeks ago Urban Decay released a new palette to their Naked range. They launched the Naked2 Basics! This palette contains 6 shades - 5 of which are matte, and 1 satin. The previous Naked Basics palette also included 5 mattes and 1 shimmery shade. The shades in the Naked2 Basics are cooler toned neutrals than the original and work beautifully with the cool-toned shadows in the Naked2 12-shade palette.
All 6 shades swatch and wear on the eyes beautifully. I do find the shades in this palette to be slightly powdery though so you definitely want to tap off your brush before applying them to your eyes. These shades can create gorgeous day-to-day neutral and natural eye looks, or something more smokey and deep.
Above I've compared the original Naked Basics palette with the new Naked2 Basics (the original is on the top and the Naked2 is on the bottom in the photos). There are some similar shades but no exact dupes. However, I find they still create quite similar looking makeup looks on the eyes. If you are a big fan of Urban Decay and/or matte neutral shades you might want to pick up both, but it is by no means necessary.
I'm a big fan of this new Naked2 Basics palette (as well as the original) and I enjoy using them each separately or together! They also both work wonderfully as some necessary matte neutrals when creating other looks with palettes that may not have some basic shades like these ones.
Do you have either of the Naked Basics palettes? Will you be buying the Naked2 Basics?