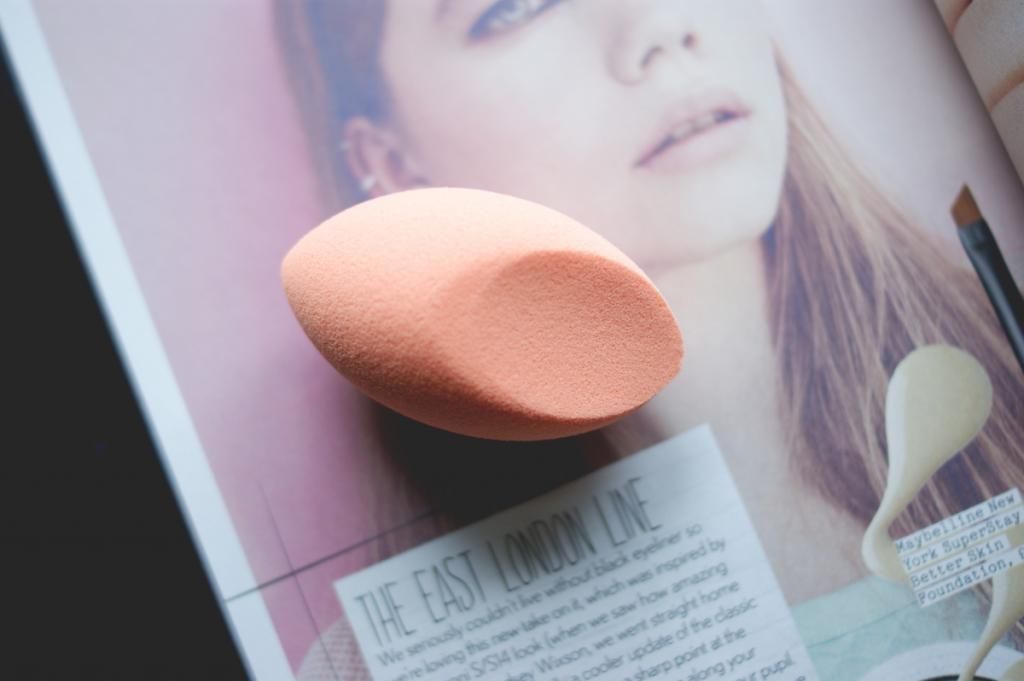 So I finally got my hands on the Real Techniques Miracle Complexion Sponge! I love the few brushes I have from Real Techniques and after hearing a few rave reviews of this sponge I thought I'd try it out! Real Techniques now offers international shipping on their website and shipping for this sponge was under $2 which was really great. This sponge is similar to other beauty sponges in that you dampen them, they grow in size, and then you use them to apply your foundation or other cream/liquid products. I've never tried the Beauty Blender, but I have tried various cheap "knock-offs" of it but have never been super impressed.
This sponge is much softer than other sponges I have tried in the past. I used the flat side to pick up and apply foundation all over my skin and used the pointed corner to get the foundation into harder to reach areas. I then used the flat edge again to blend out my under eye concealer and it worked beautifully. This sponge gives me a lighter application of foundation than what my usual buffing brush would, but I found to really like that for the hot summer weather lately. It feels nice to have a more lightweight feel on my face but the coverage is still there!
Overall if you're looking to try out a makeup sponge but don't want to spend $20+ on a Beauty Blender I'd highly recommend trying this one out! You can get it for $6 on the
Real Techniques website
!